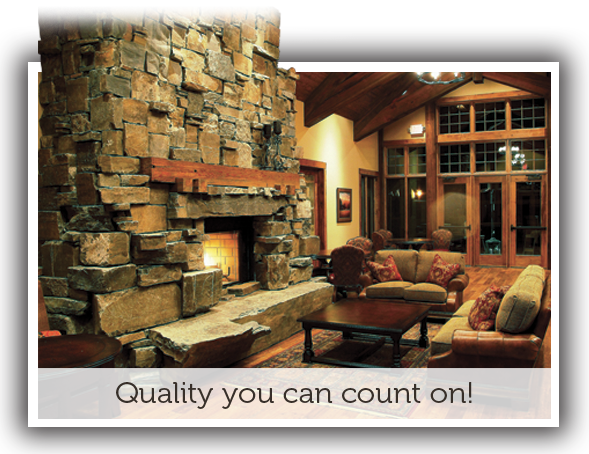 We offer a wide variety of stone masonry services. Find the right project for your home. Visit our gallery to view work we've done.
We know how important it is that your project is done to your complete satisfaction. We view each project from the perspective of "how would we want this done if we were the ones paying for it?" This keeps quality and customer service at the forefront of HSC's mindset.
Welcome to Haugen Stone

Haugen Stone & Concrete is a well known service-oriented business in the Chippewa Valley, surrounding communities and neighboring states. As a leader in the masonry and concrete trade services, HSC provides all manner of masonry work for private residential and small commercial projects. Whether we are working with a builder that we have known for years or a new customer, HSC provides a full range of design ideas from the simplest homes to the most complex custom projects.
As owner and master mason of Haugen Stone & Concrete, I've been blessed to work on a wide range of unique and custom projects here in the Chippewa Valley and other states. Having this experience and background knowledge, Haugen Stone & Concrete offers unlimited "project design consulting" with our homeowners, project managers, or builders throughout the entire project. This ensures not only a goal of complete project satisfaction but also allows our customers the ability to choose from a wide range of products (stone, brick, block, concrete) that we have access to from our extensive experience.
We're glad you've stopped by HaugenStone.com. If you decide that Haugen Stone & Concrete is not what you are looking for, we hope you have a great day and thank you so much for giving our website a chance to inform you.

Mathew Haugen (Haugen Stone & Concrete)